COLUMBIA — The consistency was stunning.
South Carolina's special teams have been phenomenally successful this year, seemingly scoring goals whenever they felt like it, or simply capitalizing on hunches coordinator Pete Lembo has during games. Yes, many calls are based on opponents giving USC a look that the Gamecocks explored.
More often than not, Lembo has followed his gut instinct to become a semi-finalist for the Broyles Award, given to the nation's best assistant.
"We have to do our best and use our full potential," said Lembo, praising his players but not content with resting on past performances. "We can still do a lot better, especially in terms of fundamentals and execution of fundamental things."
The Gamecocks didn't have dynamic special teams play in Tennessee's 63-38 ear jerk last week, but they didn't need to. Perhaps that will give them an edge heading into Clemson this week, as the Tigers know, to scout USC's special teams; that's one less piece of film to study.
And there are many more that have run and are still in Lembo's superbly categorized mind. These can be combined with games head coach Shane Beamer has seen and remembered from his own history of rivalry against Clemson.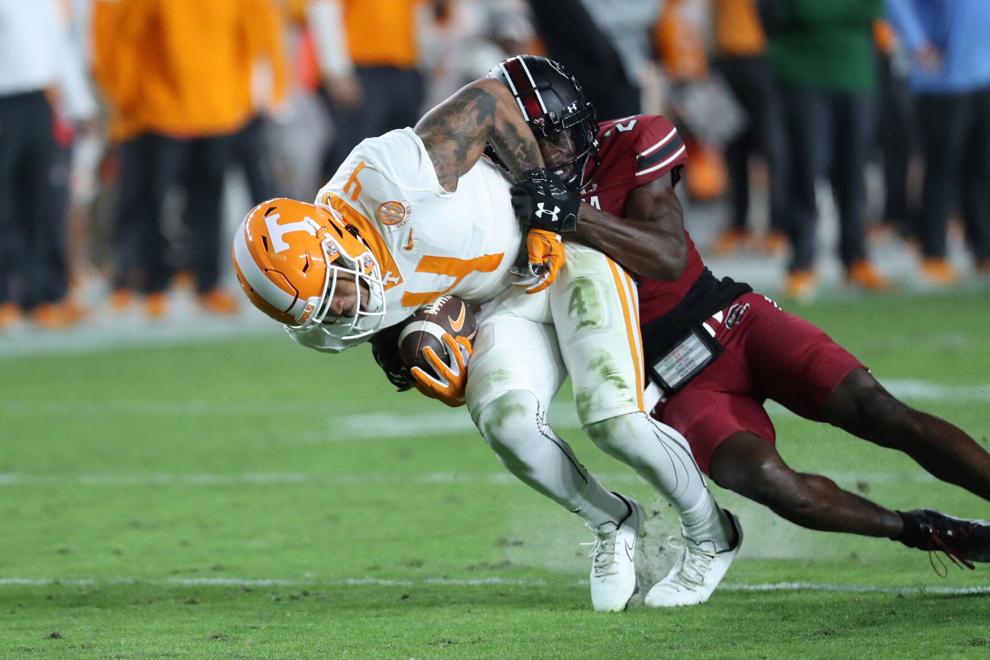 2008: "We were playing up there in the rain, we cleared a guy and they blocked a punt," Beamer recalled of his second USC Clemson game. The Tigers had turned a USC turnover into a touchdown and blocked the punt less than a minute of play later, setting the stage for a 31-14 win and the removal of head coach Dabo Swinney's "interim" tag.
2009: As USC's special teams coordinator, Beamer was well aware of Clemson's streak on kick return. Wanting to start the matchup with a kickoff, Beamer looked deep back at CJ Spiller, who was already tied for the FBS career lead with six kick return touchdowns.
The Gamecocks kicked, covered and attacked Spiller. No problem.
But there was a flag.
"We were offside," Beamer said. "I let the players talk me into kicking again."
Spiller took the second try home. USC won 34-17, but Beamer wiped the egg off his face until the game was in hand.
2010: Deep in their own territory, the Tigers shot a snap well over the player's head during Beamer's latter stint as assistant coaches in the rivalry. "We got the snapper to hold the ball a little longer than he wanted," Beamer said.
The Gamecocks' Brian Maddox recovered. A play later, Stephen Garcia found Patrick DiMarco, who headed for the corner of the end zone to erase a 7-3 lead from Clemson and start the move in a 29-7 Gamecock win.
Beamer left Columbia for Virginia Tech after that season, so he wasn't there for Rate 2013, the last of the Gamecocks' five straight wins over the Tigers. Tie at 17 early in the fourth quarter, USC turned a turnover into a touchdown.
Then came the backbreaker. The Gamecocks punted and Tiger returner Adam Humphries failed to complete the catch. The ball bounced and USC's Kwinton Smith dived on it.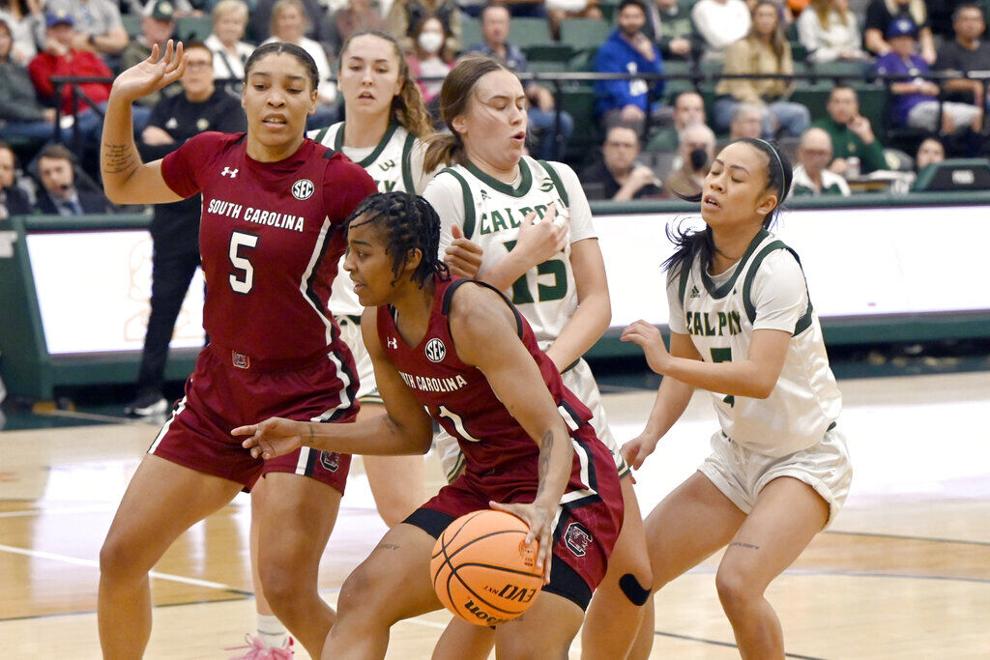 It was Humphries' second botched punt of the game and, like Skai Moore's recovery in the first quarter, also resulted in a touchdown. The Gamecocks took it 31-17.
Lembo was proud that Tennessee didn't dare give the returners a deep kick from USC last week and is only concerned with giving Clemson something else to prepare for. One that has undoubtedly crossed his desk is perhaps the most famous special teams game in Rivalry history.
1994: Former Florida State offensive coordinator Brad Scott led 14-7 at halftime and had the game on the script all season. He finally decided to call it.
Brandon Bennett took the push a yard deep in the end zone and ran to the 10 yard line. He then hit the brakes and threw a spiral across the field, parallel to the 10, to Reggie Richardson.
Richardson had to scoop it off the toes of his shoes, but since Clemson was already determined to fish for Bennett, he had an open field. Richardson sped down the Sidelne and was stopped at the 6 yard line when his own blocker fell and Richardson couldn't clear it.
Bennett scored a play later and a 33-7 bowl-clinching victory was soon delivered.
There are plenty of videos of this piece that Lembo can watch if he so desires, or delve further into his own private inventory. Whatever the case, USC's special teams have been and can continue to be a game changer.