A new federal lawsuit accuses Bogalusa police and Washington municipality lawmakers of violating the civil rights of a 28-year-old man who died in police custody late last year and of lying to cover it up.
Deputies were responding to a single vehicle collision around 11 a.m. on December 19, 2021 and found Eric Nelson Sr. who had overturned his Chevy Malibu in a ditch. According to a preliminary Louisiana State Police report summarizing what happened, Nelson had outstanding warrants from Bogalusa for drug-related crimes.
According to a lawsuit filed Tuesday, an officer drove to Nelson's home in Bogalusa so Nelson could change his shoes before going to jail. The lawsuit says Nelson ran into the woods, crossed a creek and "dove into the undergrowth where he was drugged and taken into custody by police," the lawsuit says. The initial state police report said that Nelson complained of fatigue and shortness of breath on the drive to prison.
Video from the Bogalusa Police Station parking lot reviewed by The Times-Picayune | The Advocate shows two police SUVs pulling up as a plainclothes man exits the building. Within half a minute, the man is at the SUV, leaning toward the vehicle several times to pull Nelson's legs toward the driver's side rear door.
Finally, after a sharp tug, the black man tumbles limp out of the SUV and lands on his bound hands at the white man's feet. Nelson's head hits the concrete and he lies limp before the man out of the building and a police officer pull him by his arms towards the entrance. They leave him there and an ambulance pulls up five minutes later.
"For five critical minutes," officers "do nothing while Nelson lies dying on the sidewalk," according to the lawsuit. It is alleged that the police also gave bad information to the emergency services, claiming that Nelson was running when he collapsed.
The lawsuit also states that after the tasing, Nelson should have been taken to a hospital first, per Bogalusa Police Department guidelines.
Ashley Heiberger, a police practices expert and retired Pennsylvania police captain who reviewed the parking lot video at the request of the newspapers, said officers appeared in the video to take some steps to provide Nelson "appropriate care" — as he reiterated on the Stay upright to move him after you take him out of the vehicle.
They also appeared to check his responsiveness through a sternum rub, a technique used to assess an unconscious person's response to painful stimuli, said Heiberger, who only reviewed the parking lot video and no other documents in the case.
Bogalusa Police Chief Kendall Bullen declined to comment on the lawsuit, saying he has not yet seen it. He also declined to say whether it was cops or a sheriff's deputy who berated Nelson and said he had not seen the results of a state police investigation.
Records from the Northshore EMS, which are attached to the lawsuit, show that medical workers arrived and found Nelson on the ground, handcuffed, unconscious and gasping for air.
The notes say that Bogalusa police told paramedics the suspect "received no trauma upon arrest" and collapsed "while being escorted to the jail by the squad car." Nelson died that night at Our Lady's Hospital Angels in Bogalusa.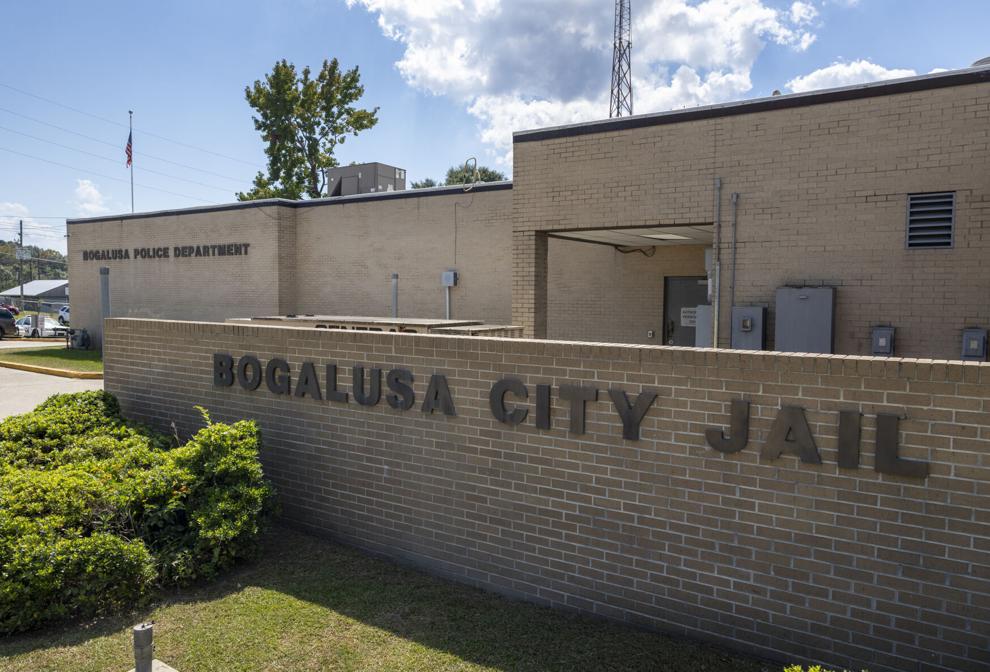 Kenyatte Spikes, the mother of Nelson's teenage son, filed the lawsuit on the child's behalf. It names the city of Bogalusa and several officials, along with two Washington Parish deputies and Sheriff Randy "Country" Seal, who said Wednesday he would not comment on a pending lawsuit.
It is alleged that Nelson suffered brain swelling, facial and neck injuries, and other trauma. It is alleged that the officials and MPs used excessive force or failed to intervene and then tried to cover it up. The lawsuit, filed by attorney Joseph Long, does not specify the amount of damages sought.
Assistant District Attorney Andrew Joyner said Wednesday the case is still under review. State police typically investigate deaths that occur during arrests by local Louisiana law enforcement agencies and then forward their findings to the local district attorney's office to determine if criminal charges might be warranted.
Aside from an initial scene report that state police released in March in response to a recording request from The Times-Picayune | Authorities at The Advocate have released few details about Nelson's death.
The lawsuit notes that Nelson was in good health at the time of his death, with medical records showing he had no medical or surgical history, and a preliminary drug screening discovered marijuana but no other drugs.
Shortly after Nelson's death, Bogalusa Police said he was wanted for resisting an officer, multiple drug offenses and a traffic violation.
He had previously served five years in prison after reaching a settlement on a drug charge. He had been charged with possession of cocaine with intent to distribute it and a gun possession charge, but pleaded guilty to attempted possession in 2013.