While many NFL clubs managed to improve their rosters during the offseason, the Arizona Cardinals made very few changes.
Arizona Cardinals fans were sold a list of merchandise during the offseason. Even the most successful NFL teams want to improve each year, but General Manager Steve Keim mistakenly believed this year's collection of Cardinals to be playoff contenders.
Any thought of a second straight postseason appearance was flushed down the drain Monday night after Arizona's embarrassing 38-10 loss to the San Francisco 49ers. Head coach Kliff Kingsbury's side remained competitive in the first half, but in the last two quarters it became increasingly clear that the 49ers are simply far more talented.
One can blame Keim and his colleagues for the less than standout product launched this season. There were many moves that could have been made earlier this year that would have improved the squad. Instead, Keim chose to stay mostly internal with its 2022 funding allocation.
To be honest, the Redbirds have been plagued by injuries this fall. Unfortunately for germ, it's difficult to use this as an excuse when many organizations are dealing with the same problem. Hordes of players from across the league are placed on the injured reserves list every day, so the Cardinals aren't alone.
The Arizona Cardinals added mostly uninspiring ones to the roster
The limited number of acquisitions that Arizona's human resources department made in 1922 raised some eyebrows. Sure, superstar wide receiver DeAndre Hopkins faced a six-game suspension for testing positive for PEDs. Nevertheless, it was necessary that germ a act first round Baltimore Ravens draft pick for Marquise "Hollywood" Brown?
What the Cards did with their second-round picks was also odd. What was the point of drafting tight end Trey McBride when you'd just signed veteran Zach Ertz to a three-year contract extension?
The free-agent Cardinals that Keim wanted to keep in the nest were nothing special. A day after Ertz rejoined the franchise, running back James Conner also landed a new three-year deal. Other returning veterans included Colt McCoy, AJ Green, Dennis Gardeck, Antonio Hamilton, Andy Lee, Maxx Williams, Ezekiel Turner, Charles Washington and Aaron Brewer.
Arizona's outside free-agent acquisitions have also been far from making headlines. This mediocre group of newcomers included Will Hernandez, Darrel Williams, Ben Niemann, Stephen Anderson and Nick Vigil.
In addition to trading for Brown in April, Keim also went out and acquired Robbie Anderson from the Carolina Panthers last month. The deal for the 29-year-old pass catcher was a complete disaster. In his five games with "Big Red," Anderson has caught a measly pass for a ridiculous -4 yards.
The Cards also orchestrated two more boring trades in August. Offensive lineman Cody Ford was acquired by the Buffalo Bills for a fifth-round draft pick. Cornerback Trayvon Mullen came to the Cardinals from the Las Vegas Raiders on a late-round pick.
In the end, the Arizona front office's work just wasn't up to par during the off-season. With that in mind, it really isn't surprising that the organization is poised for another losing campaign.
(Stats from Pro Football Reference)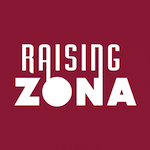 Do you want your voice to be heard? Join the Raising Zona team!
Write for us!